Chapman Montessori School: Welcome to a Unique Approach of Learning!
Chapman Montessori School is committed to promoting quality Montessori education for children from 18 months to 6 years. We provide a safe, secure, and loving environment by incorporating the principles set forth by Dr. Maria Montessori. We are committed to children learning and as educators, we help encourage each child to reach their highest potential-spiritually, emotionally, physically and intellectually.
The Montessori Method requires teaching skills that differ from traditional methods. We believe that each child needs to be respected regardless of their abilities. Therefore, we prefer to work with children on an individual basis, guiding them and helping them discover and develop their talents. We also encourage the children to take ownership in shaping the classroom dynamic by openly sharing their work, ideas and personalities which will enrich their peers and foster their intellectual development. Constructive guidance and positive reinforcement is used in accordance in order to maintain an atmosphere where children feel comfortable yet confident.
The Montessori Method of Education is a model which looks at the needs of children of all levels of mental and physical abilities. This model parallels the diverse society they will experience as adults and hence it will provide the children with a seamless transition into future phases in their life.
What is unique about the Montessori Method?
The focus on the "Whole Child", "Prepared Environment" and "Montessori Materials" make the method different from the many programs.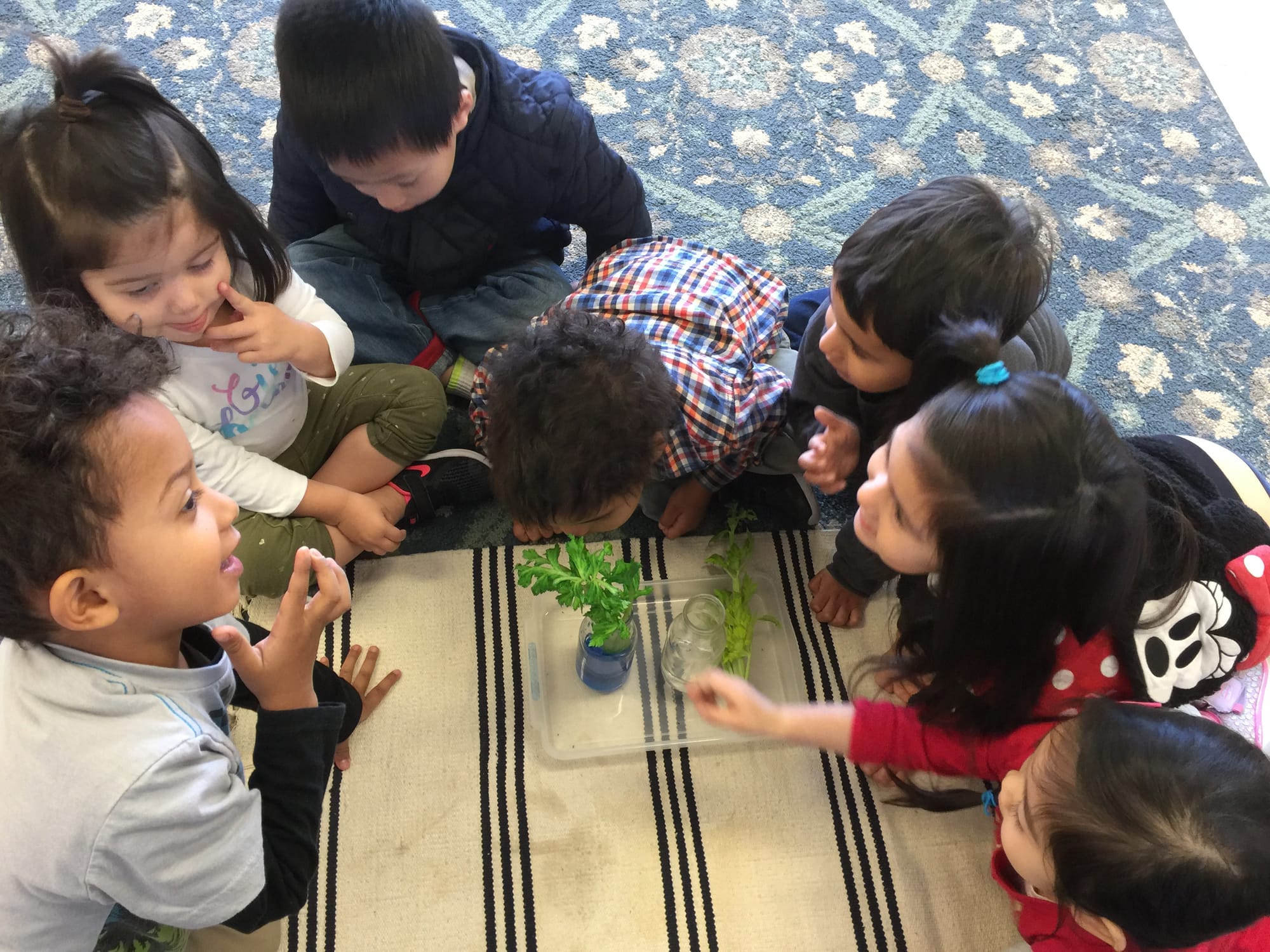 Montessori allows each child to reach his/her full potential in all areas of development. Activities in our Montessori environment promote cognitive, physical and social skills. Children are allowed to experience the joy of learning by allowing them to learn at their own pace.
The "prepared environment" allows for self-directing learning to take place. The freedom in the environment permits children to take ownership for their learning thus building self-positive concept and confidence.
The Montessori designed manipulative materials for all subject areas (Practical life, Sensorial, Language, Mathematics and Culture) are multi-sensory, sequential and self-correcting which facilitates learning of skills and ideas.
Our program supports the following philosophy about the children and their growth:
Each child individually learns in different ways, at a different pace, by different approaches and at different ages of maturation.
Learning occurs in an inquiring, cooperative, nurturing atmosphere. Students increases their own knowledge through self and teacher-initiated experiences
Learning takes place through the senses. Students learn by manipulating materials and interacting with others. These meaningful experiences are precursors to the abstract understanding of ideas.
A positive self-concept develops in children who can fulfill their goals, accomplish tasks on their own and cooperation with others and receives positive feeling from others.
Self-disciplined children can direct their efforts towards fulfillment of their goals, Children learn self-discipline through understanding, commitment and reinforcement.
Self-reliance is achieved by allowing children to do as many things for themselves as they are capable of but keeping in mind new skills.